Contact Fineline Imaging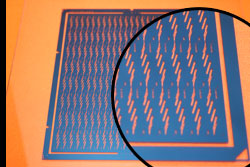 Fineline Imaging will gladly assist with setting up any order to meet specific requirements. Special requests are certainly welcome!

SPECIAL OFFER:To get a complimentary 50K dpi film showing the plotter's capabilities, please click here.
Terms of Service and Privacy Policy

Fineline Imaging will gladly accept Purchase Orders with payment on Net 30 Terms from customers with qualified credit accounts. Credit card payments are accepted from most anyone. Fineline Imaging uses a secure credit card merchant services account with a company called PayTrace. With this system, an email message that contains a link to an encrypted payment page is provided. AMEX card users can make payments via a special payment link. Fineline Imaging also accepts wire transfers from domestic and international customers.

Once the Purchase Order, Credit Card, or Wire Transfer Payment is received, and after the checkplots have been approved, orders are typically shipped within the next few hours.
Caution! Please do not sent credit card information to us via email, either in the body of the message or in an attachment. Such messages can be scanned by unscrupulous people or organizations, therefore compromizing your private information.