Precision Laser PhotoPlot Films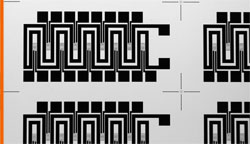 FineLine Imaging is a high volume, automated service bureau offering the highest quality laser photoplot films on the market.

We are located near the base of Pikes Peak (America's Mountain) and just a short distance from the world-famous Garden of the Gods city park in Colorado Springs, Colorado - and we proudly serve the North American and Worldwide markets.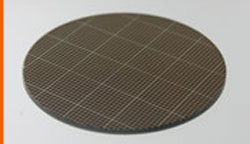 FineLine's charter is not only to provide our customers with the highest quality production-ready laser-plotted polyester-based film photomasks at very competitive prices, but to also extend the concept of service.
With the capability to produce images below 10 microns on a routine basis, we proudly serve the printed circuit board market, as well as the micro-electronics, micro-fabrication, bio-medical engineering & research industries worldwide!
We'd love to work with you too! We invite you to visit our Plotting page to check out our capabilities, and then swing by to our Contact page and let us know how we can help you with your project!
SPECIAL OFFER: To get a free sample of our 50K dpi film, please click here.